Sanitaryware Independent Product Design
Plumbing Product Inventor Services
New Invention Ideas
- Venture Capital Wanted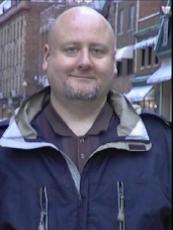 Dave Berge (B.I.D.)
Founder & President
5D Infusion Canada Inc.

Dave Berge has always been driven by his passion to find clever solutions to achieve predefined goals or to expand future horizons. His bachelor's degree in industrial design was instrumental in honing his problem solving instincts because it focussed on mastering the 'design process' which specifies a series of steps that enables the most effective, innovative, and realistic solutions for any type of problem.
Before founding 5D Infusion, Dave Berge worked many years inside the sanitaryware industry for plumbing fixture manufacturers (American Standard and Crane Plumbing) and has a proven track record in the new product concept development and launch of over 20 high performance ULF toilets and urinals in Gravity, Pressurized, and Vacuum-Assist Flushing Technologies.
Dave Berge has also been an influential participant in the development of North American Plumbing Standards. He has served multiple terms as the Chairman of the CSA B45 Technical Committee for Plumbing Fixtures, as well as Chairman of the Canadian Contingent of the North American Plumbing Standards Committee (NAPS) for the harmonization of plumbing standards between the U.S.A., Mexico, and Canada.


---

5D Infusion Canada Inc., founded in 1997, has many distinct advantages over our sanitaryware / water closet design and ULFT water conservation competitors.

The breadth and depth of 5D Infusion's expertise is truly world class since it was earned through many years working inside the plumbing industry for plumbing fixture manufacturers (i.e. American Standard and Crane Plumbing).

As an industrial design professional, I have personally been responsible for the entire new product concept development, toilet performance engineering, 3D CAD/CAM integration, plumbing standards testing and certifications, etceteras, of many different types of plumbing fixtures in many different sanitaryware manufacturing processes.

Through strategic combinations of 5D Infusion's 4 core competencies and our independent integrity, we have tailored services to the following sectors:
Please feel free to use the 5D Contact Info to reach me directly and discuss how my company can provide a '5D' infusion of our highly specialized expertise to help you to maximize the effectiveness of your sanitaryware design and water conservation projects.

Sincerely,

Dave Berge (B.I.D.)
President